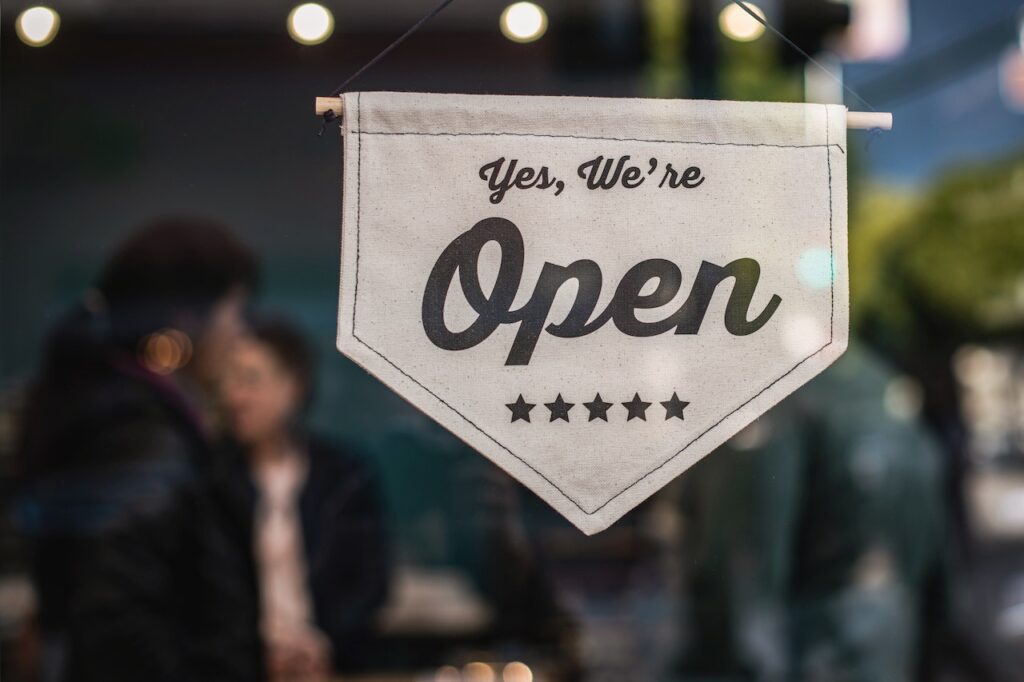 As a small business owner, you understand how important it is to have your brand stand out from the competition, especially when it comes to site visibility and organic leads. Perhaps you're familiar with SEO (search engine optimisation) but haven't had the success you'd been hoping for because you don't know the granular details. Sound familiar? 
SEO is all about optimising your website, so it shows up when people search for your product or service on search engines. As a result, you gain more organic leads which allows more potential customers to find your business and complete a particular action or set of actions. It's critical that small businesses invest in SEO if you want people to know you exist and this is why it's important to understand areas for improvement and common mistakes so that you can avoid them and take your SEO strategy to the next level. 
In this post, we'll dive into the most common mistakes that small business owners make when using SEO so that you can avoid them at all costs!
Mistakes small business owners make when using SEO
Small businesses can dominate local search when a robust SEO strategy is implemented. However, there are some common mistakes that many businesses make when putting a website and content together. Let's have a look at the 14 most common ones so that you can avoid them.
(1) Expecting instant results
Unlike other marketing channels like PPC (pay per click) or social, SEO success doesn't happen instantly. SEO is a long-term strategy that requires effort and patience to grow and that's because Google's algorithms can take time to fully comprehend the value and significance of your site. For example, when you publish new content, it may not rank right away. In fact, new content you publish can take time to rank especially if your website has a low online authority. The most important thing here is patience. Your SEO specialist should be able to always show you progress through frequent reporting but don't expect instant huge results.
(2) Pursuing irrelevant keywords
Keywords are an important part of any SEO strategy, and this is because these are what Google (and other search engines) use to match your website to relevant search queries. Because each website and business are unique, you should spend time doing proper keyword research based on user intent. Over time, this will help you to appear in more relevant searches and boost your rankings on search engine results pages. 
Pursuing irrelevant keywords, short or long, can leave you placing your resources and efforts in the wrong please, yielding you minimal tangible business results.
(3) Pursuing too many keywords all at the same time
Using too many keywords at the same time can also have a negative effect on your rankings. This can result in not enough relevance when content is created and can also result in 'keyword stuffing' . This is where you add in loads of keywords onto a webpage in a bid to rank higher on Google. 
The key to succeeding with Google is to write naturally. When you stuff your content full of keywords it doesn't read right, and this can cause the opposite effect with search engines. The best thing you can do is to add keywords to your content in an organic way. When your content is difficult to read or makes no sense, this could be a result of keyword stuffing so try to avoid this next time you create a piece of content.
(4) Not enough focus on user experience
Ensuring you have relevant keywords and great content is crucial if you want to achieve your SEO goals, but they're not the only things you can do to improve your ranking. It's also incredibly important for your visitors to have a positive experience too. 
The user experience is important because Google's algorithm takes this into account when deciding how to rank your website. If your web page is slow to load or is stuffed with content, users will have a negative experience and leave early. When this happens, Google will assume your content isn't relevant for their search terms and will knock you down in the rankings as a result. 
How do you know if you've got a bad website? You can look at metrics such as bounce rate, conversion rate and average time on page to decide. If each of these are low, then it's an indicator that you need to improve the user experience on your website.  
(5) Poor website speed

Site speed is now a ranking factor with Google Search Results so it's important this is considered when building your website. When indexing your webpage, Google takes its loading speed into account and that's because one of the quickest ways to lose custom is by slow loading speeds.
There are plenty of ways you can improve the speed of your website – from making images and videos smaller to switching to a more simplistic site.
Discover Egnetix Digital.
Contact us to find out what we can do for you today.
(6) Trying to implement SEO on an out-of-date website
It's important to update your website regularly if you want to improve your chances of ranking higher on search engine results pages. Websites that are out of date will likely have poor site architecture, old setups and implementation making it much harder for SEO to be successful. 
SEO relies on best practices that often change and search engines much prefer content that comes from the latest requirements. Put it this way, if you own a website that hardly functions, your potential customers aren't going to stay long, and this will negatively impact how Google indexes your site.  
(7) Not focusing on SEO reporting
SEO reporting is important for understanding how your SEO campaign is going and what the next actionable steps are. If you don't focus on your reports, you won't ever see the benefits of your SEO efforts. How will you know if what you're doing is enough, if you don't have the data?
While the ultimate goal is to rank high on Google, there are plenty of other reports you should look at.
(8) No sign of internal linking
Internal links are an important part of your SEO strategy as they help to connect your site's pages together. Besides assisting with your site's structure, they help to bring value to the user experience, they can drive visitors towards a conversion and improve your crawl rate – all of which help with your overall SEO strategy. Like keywords, it's important not to over stuff your content with links as it can look like spam. Once you have a strategy for internal linking in place you should stay on top of it to ensure no broken links. 

(9) Creating poorly targeted landing pages
The best way to drive traffic towards your website via SEO is to ensure pages created are perfectly targeted towards the phrases you want to be targeting. This means in most cases focusing on a single topic and ensuring the webpage in question is highly targeted towards that topic.
Focusing on too many topics on a single page will dilute your landing page meaning it may not be targeted enough to help boost your rankings, ultimately driving traffic.
(10) Completely ignoring Technical SEO
You could have the most amazing content in the world and an all singing all dancing website, but if your technical SEO has been ignored your rankings may be affected. Google wants to give visitors the best possible experience to a website, so if your site is slow, metadata isn't implemented, sitemap missing and loads more issues exist this can impact your overall website rankings, ultimately your traffic.
The first thing you should do as part of your SEO campaign is to audit your site and improve its technical SEO. This will put you one step ahead of the game, as you would have built a great SEO foundation to build on top of.
Discover Egnetix Digital.
Contact us to find out what we can do for you today.
(11) Not implementing meta titles and meta descriptions
One of the biggest mistakes small business owners can make is not implementing meta titles and meta descriptions. Meta titles and meta descriptions are major ranking factors for Google and your site. They help to tell search engine's crawlers what your site is about. Failure to implement them can heavily affect how your web page ranks.
(12) Lack of optimisation for local SEO
When you have a business that caters to your local area, it's important your SEO complements that. This ensures you can drive as much traffic and customers based on your local location. Failure to optimise your website for local SEO may mean you lose out on customers based on your local area, which can be regarded as low hanging opportunities.
(13) Lack of SEO implementation consistently

SEO requires consistency in implementation to see regularly consistent results. Sporadic implementation can lead to sporadic results so it's important that your SEO strategy is updated regularly to take advantage of all the benefits SEO can bring. For example, it's possible for tons of SEO work to be completed offline (not on the website) however once approved, if it's taking months to implement due to a slow web developer or you're uploading it yourself and you're far too busy, this can affect your SEO growth.
(14) Delivering a lack of content

Too many small businesses produce content for their websites without any clear strategy and this is a huge mistake. If you don't take the time to properly research and understand what users are searching for, you're creating content for no reason and Google won't easily find you and associate you with your keywords. 
If you want users to find you, you need a proper content strategy in place.
Conclusion
A robust SEO strategy can add serious value to your small business. It can help your target audience find you more easily on search engine results pages which can boost leads, drive conversions and more. 
Egnetix Digital an SEO consultant in Kent can help your small business to maximise your SEO strategy. From audits through to content creation and regular reporting, we can help you with all aspects of SEO. 
Why work with an SEO Consultancy like Egnetix Digital?
With over 10+ years working with a variety of brands and marketing agencies of various sizes across all aspects of SEO, we can help to deliver measurable results. If you have been thinking of hiring an SEO consultant for your small business SEO services, then get in touch today.
Discover Egnetix Digital.
Contact us to find out what we can do for you today.